Administrative Staff
Adrienne Allen
Executive Director | execdir@salinasymphony.org
Adrienne Allen was named executive director of the Salina Symphony in February of 2008. She has more than 20 years of experience in non-profit fundraising, marketing and management. Adrienne holds a bachelor's degree in communication from Ottawa University and a master's degree in administration from the University of Kansas. She currently serves on the Salina Noon Rotary Board and is a member of the Salina Arts & Cultural Roundtable and the League of American Orchestras. She and her husband, Jim, have two children, Lauren and Landen.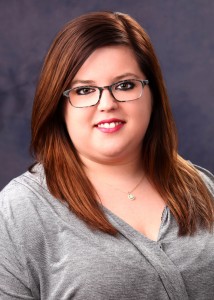 Alison Harbaugh
Administrative Assistant & Education Coordinator | assistant@salinasymphony.org
Alison Harbaugh began playing violin with the Salina Symphony in August of 2007. She was named administrative assistant, education coordinator and music librarian of the Salina Symphony in September of 2012. Alison holds a bachelor's degree in accounting and minor in music from Kansas Wesleyan University. Alison also currently serves as the music department secretary at Kansas Wesleyan University.
Phone:
(785) 823-8309
Office Hours:
Monday – Friday, 10 a.m. – 4 p.m.
Office Address:
Stiefel Theatre
151 S. Santa Fe
Salina, KS 67401
Mailing Address:
P.O. Box 792
Salina, KS 67402-0792